EXPERIENCE & EDUCATION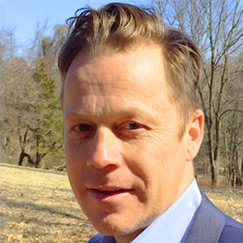 MICHAEL GRAEFF has been creating transformative residential and commmercial architecture for over 3 decades across multiple states and a few countries, on projects large and small in urban environs such as New York, Philadelphia and Washington DC, and in many towns in-between.
Educated at the University of Pennsylvania focused on a design program encompassing architecture, fine art, city planning and landscape design and theory, as well as architecture and art history. He also obtained a Master of Architecture degree from Virginia Polytechnic Institute in a program steeped in the teachings and practices of the Bauhaus as implemented by emeritus professor Olivio Ferrari where the essence of all design is rooted in the direct making of that which has been envisioned. The experience at VPI cemented Michael's commitment to aggressively molding materials, light, and spaces with the same boldness as Penn's visionary architect and teacher, Louis Kahn.
Inspired by the people that inhabit any given project, Michael works to sculpt modern and light-filled spaces. He traces the simple idea that the making of a space involves delineating a well-vetted program and transforming those clients' needs into a structure that is modest and matches both its site and locale in terms of materials and form. All these elements combine to define a permanent and idiosyncratic narrative about the places that people work and inhabit and ultimately make their own.
Michael's active work passions never stray from the Design-Build model whether it be hands-on domestic architecture & construction, building furniture, fabricating custom lighting other industrial objects, to landscaping and gardening. He has a love of nature focussed on relentlessly exploring, studying, and preserving the natural state of a few acres of sloped woodland on Bucks County property; venturing further afield to enjoy painting or fishing, and occasionally surfing back in LBI where he started his small firm in 1997. He lives with his artistic and accomplished designer wife, Leanne, and their two teenage children in Solebury, PA nearby the Delaware Canal & River.
MICHAEL GRAEFF: Owner + Principal Architect